Thousands join demonstrations against governments new effort to restrict access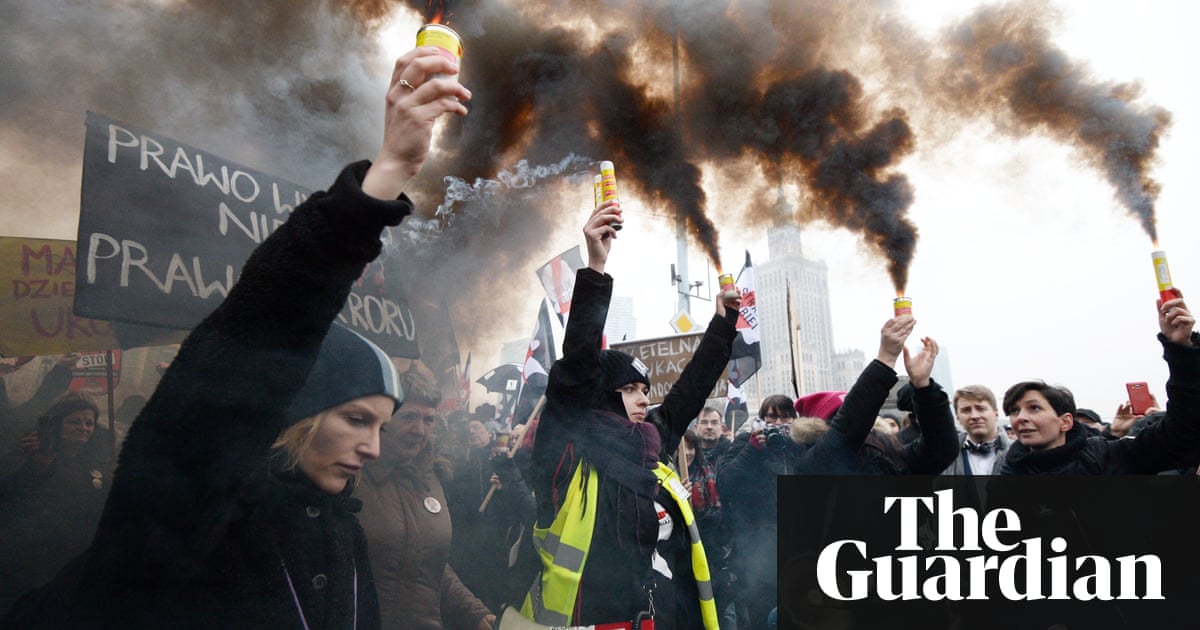 Thousands of people have joined protests in Warsaw and other Polish cities against the latest attempt by the conservative government to restrict access to abortion.
In Warsaw on Friday, people held banners that read Free choice and A woman is a human being, and chanted slogans demanding reproductive freedom.
Poland has one of the strictest abortion laws in Europe. The procedure is allowed only if the life of the foetus is at risk, there is a grave threat to the health of the mother or the pregnancy was the result of rape or incest.
An attempt to ban all abortions in 2016 sparked mass nationwide protests by women dressed in black, forcing the government to abandon the plan.
The latest proposed legislation would allow procedures in cases where the mothers life was at risk or the pregnancy resulted from a crime, but would ban abortions of foetuses with congenital disorders, including Downs syndrome.
In Warsaw, protesters gathered at the seat of the influential Roman Catholic bishops, who are urging the further tightening of the law. They marched to the parliament building and later moved on to the headquarters of the ruling Law and Justice party.
A protest of hundreds of people in Wrocaw included a sign that said I will not give birth to a dead baby.
Malgorzata, 58, a psychologist, told Reuters: I am against treating woman as an inferior type of human being. I support womens rights to decide about their bodies and their lives.
The Council of Europes commissioner for human rights, Nils Muinieks warned on Friday that the new measure ran counter to Warsaws human rights commitments.
If adopted, the draft law would remove the possibility of terminating the pregnancy in case of severe foetal impairment, including in cases where such impairment is fatal, Muiznieks wrote. This step would be at variance with Polands obligations under international human rights law.
Read more: https://www.theguardian.com/world/2018/mar/23/abortion-poland-mass-protests-against-tightening-of-law